Cytokines in Human Reproduction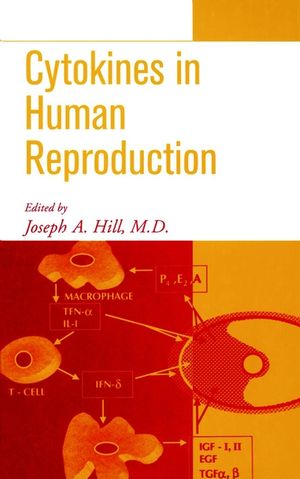 Cytokines in Human Reproduction
ISBN: 978-0-471-35242-6 December 1999 341 Pages
Description
The role of cytokines in the pathogenesis of disease is an area of research offering exciting challenges for scientists developing new disease interventions. Cytokines are proteins secreted by immune and inflammatory cells that circulate in the blood or extracellular space and bind to specific receptors activating a cascade of intracellular signals, which ultimately affect the growth, differentiation, and viability of cells. The effect of too little or too much of an individual cytokine or cytokines as a potential source of disease has led to novel treatment strategies designed to control the processes affecting cytokine levels.

Cytokines in Human Reproduction is the first reference to examine the role and effect of cytokines in reproduction, specifically how they cause (and prevent) disease. Edited by one of the foremost authorities in reproductive immunology, this important work includes the latest in cytokine research from leading specialists. In its thirteen chapters the book includes discussion of cytokines in both testicular and ovarian function, cytokines in early pregnancy, cytokines in disease development (uterine leiomyomas and tumors) as well as:
* The role of psycho-neuro-endocrine immunology in reproduction
* Cytokine networks in the human placenta
* Cytokines in the human fallopian tube
* Cytokines in the peritoneal environment
* Cytokines in endometriosis
* Oncogenes and growth factors in gynecologic oncology

Authoritative and up-to-date, Cytokines in Human Reproduction offers the first comprehensive look at cytokines in reproductive science and is a valuable resource in the library of the maternal-fetal specialist, reproductive immunologist, obstetrician/gynecologist as well as researcher or student.
Table of contents
The Role of Psychoneuroendocrine Immunology in Reproduction (F. Haimovici & J. Hill).

Cytokines and Testicular Function (D. Hales).

Cytokines in Ovarian Function (C. Best & J. Hill).

Cytokines in the Cervical Vaginal Environment (R. Fichorova & D. Anderson).

Cytokines and Growth Factor Networks in Human Endometrium from Menstruation to Implantation (N. Chegini & R. Williams).

Implication of Growth Factor and Cytokine Networks in Leiomyomas (N. Chegini).

Cytokines in Early Pregnancy Success and Failure (J. Hill).

Cytokines in Preterm and Term Parturition (D. Dudley).

Cytokine Networks in the Human Placenta (J. Hunt).

Cytokines/Growth Factors in the Human Fallopian Tube (C. Brabec & J. Hill).

Cytokines in the Peritoneal Environment (E. Seli & A. Arici).

Cytokines in Endometriosis (I. Ryan, et al.).

Oncogenes and Growth Factors in Gynecologic Oncology (O. Dorigo & J. Berek).

Index.
Reviews
"Hill presents 13 contributions examining cytokines in reproduction-how they cause (and prevent) disease." (SciTech Book News, March 2001)
"a valuable reading source for both junior and senior scientists and clinicians"(Journal of Obstetrics & Gynaecology, Vol.21, No.15, 2001)