DNA Sequencing Strategies: Automated and Advanced Approaches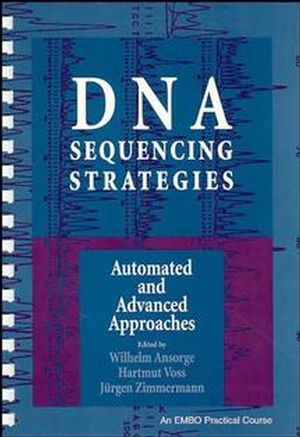 DNA Sequencing Strategies: Automated and Advanced Approaches
ISBN: 978-0-471-13683-5 November 1996 202 Pages
Description
This outstanding lab bench reference to the technology of DNA sequencing offers a collection of concise sequencing strategies and cloning protocols. Concentrates on the most up-to-the-minute automated methods and advanced approaches. Preparing DNA for sequencing, sequencing single- doubled-stranded DNA and their variations, how to optimise the primers used, preparation of DNA sequencing gels and the actual collection of results, labelling of DNA fragments for sequencing and data analysis are among the topics covered.
Table of contents
Sequencing Strategies and Cloning Protocols.

Preparation of Templates.

DNA Sequencing Protocols.

Selection, Synthesis, and Purification of Primers.

Preparation of DNA Sequencing Gels and Electrophoresis.

Computer Analysis.

Index.