Data Interpretation Questions in Paediatrics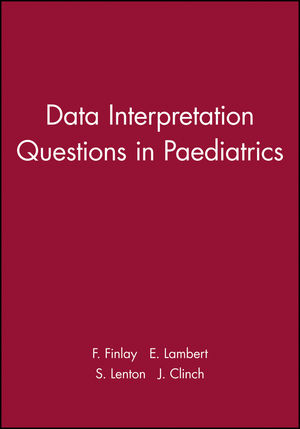 Data Interpretation Questions in Paediatrics
ISBN: 978-0-632-05044-4 December 1998 Wiley-Blackwell 152 Pages
Description
Data Interpretation Questions in Paediatrics is a book of 150 data interpretation questions for candidates of this section of the membership examination. To better reflect the actual exam environment and so as to not bias the answers, the questions are not divided into systems.
Preface;.
Acknowledgements;.
Questions;.
Answers
"This is one of the best books of its kind that I have seen. It certainly manages to achieve its aims regarding problem-solving skills and would make an extremely useful revision aid for candidates studying for postgraduate examinations in paediatrics. In addition, it could also serve as a problem-orientated refresher course for clinicians in Child Health, Accident & Emergency departments and Primary Care.
In summary, this is a well prepared, well presented book which fills a real gap in the publication market which is easy to use and represents good value for money."
Southampton Health Journal"
Professor Tim David: "The concept of this book is valid and the book is likely to remain useful for the next 5 years - 10 years bearing in mind that examination formats change. The data interpretation questions as currently formatted test knowledge rather than ability to solve problems or to approach a problem in a logical fashion. The MRCP Part II exam represents very old fashioned approachs to summative assessment and I would anticipate that this will change over the next 5-10 years. However, I would think such change will be sufficiently delayed to make such a book worthwhile.