Decision and Control: The Meaning of Operational Research and Management Cybernetics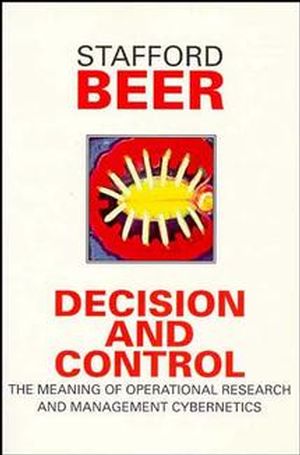 Decision and Control: The Meaning of Operational Research and Management Cybernetics
ISBN: 978-0-470-86606-1
Nov 2000
556 pages
Description
Presents the basic approaches underlying Stafford Beer's thinking since the publication of his first book in 1959. Deals with a philosophy of science relevant to management and particularly with the nature of models. Demonstrates all major points through examples quoted of management science applications to industry and government.
THE NATURE OF OPERATIONAL RESEARCH.

An Initial Posture.

On Fixing Belief.

Some Dangerous Precedents.

The Wedged Bear.

The New Look.

THE ACTIVITY OF OPERATIONAL RESEARCH.

About Models.

Models in Aspic.

The Formal Languages.

A Walk in the Ramified System.

Apollo's Gift.

THE RELEVANCE OF CYBERNETICS.

About Systems.

Coping with Complexity.

Controlling Operations.

Self-Organizing Systems.

Controlling Enterprises.

OUTCOMES.

The Outcome for Industry.

Information and Automation.

The Outcome for Government.

The Outcome for Management Science.

On Practicability.

Index.