Depression in Children and Adolescents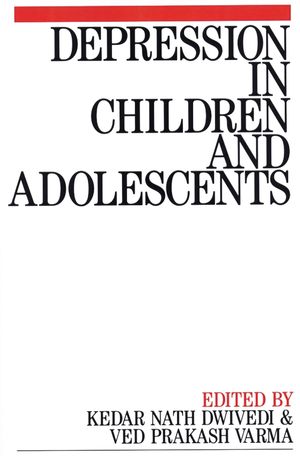 Depression in Children and Adolescents
ISBN: 978-0-470-77795-4 February 2008 166 Pages
Description
This book, which draws together contributions from specialists in child, adolescent and family psychiatry, child psychotherapy, social work, community psychiatric nursing, educational therapy, special needs coordination in teaching, and general practice, provides a valuable resource for those professionals in contact with young people suffering from depression.
Table of contents
The Nature of Depression in Childhood - its Causes and Presentation, Julian Brockless.
Clinical Assessment and Planning for Treatment, Ingrid Davison.
The Family Background - The Social Worker's Input, Joan Hutten,.
Psychodynamic Psychotherapy, Biddy Youell.
Cognitive Behavioural Therapy for depression in Children and Adolescents, Mary Evans and Ann Murphy.
The Place of drugs in Treatment, Finn Cosgrove.
The Hidden Factor - an Educational perspective of Depression in Learning, Muriel Barrett and Judith Waterfield.
Depression in Childhood and Adolescence in Primary Health Care, Graham Curtis Jenkins,
The way Forward - Developing a Comprehensive Service, Philip Barker.