Der Weg Zum Lesen, 3rd Edition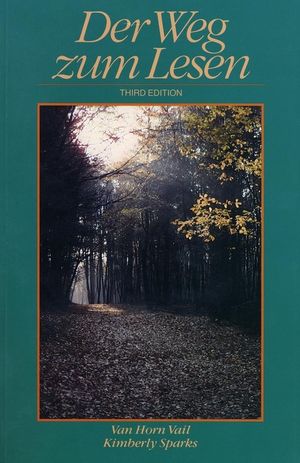 Der Weg Zum Lesen, 3rd Edition
ISBN: 978-0-470-42641-8
Jan 1991
362 pages
Description
 Der Weg zum Lesen is designed to help instructors and students scale one of the most difficult hurdles in language instruction-the transition from working with lessons in a grammar book to reading unedited literary texts. While most grammar books tend to be too compartmentalized, and most readers too abrupt, Der Weg zum Lesen offers a positive solution by providing drills that teach students to function in a natural language of unedited texts.
Kurz vor Feierabend

Das Kartenspiel

Der Milchmann

Die Tochter

Mittagspause

Kraftig essen

Das verliehene Buch

Das Brot

Der hellgraue Fruhjahrsmantel

Der Stift

Es steht geschrieben

Der Diebstahl

Die unwurdige Greisin

Vor dem Gesetz

Geschichte von Isidor

Der Augsburger Kreidekreis

Es wird etwas geschechen

Wer ist man?