Descriptvie Sensory Analysis in Practice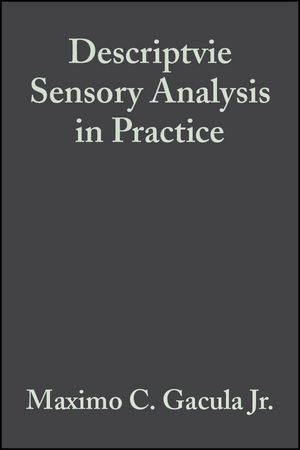 Descriptvie Sensory Analysis in Practice
ISBN: 978-0-470-38481-7 June 2008 Wiley-Blackwell 728 Pages
Description
In defining sensory properties of products, descriptive techniques that utilize trained panels are used. Arthur D. Little, Inc. pioneered a desriptive technique in the 1950's known as the "Flavor Profile" that laid the foundation for the development of current desriptive techniques used today in academia and industry.
Several collections of published papers are reprinted in this book. The main areas covered include dairy products, meats, alcoholic beverages, textile materials and general applications. In addition, Dr. Gacula has prepared 40 pages of new text material on (1) Descriptive Sensory Analysis Methods, and (2) Computer Software.

Methods for statistical systems (SAS) computer programs are provided
Table of contents
Part 1. Introduction - Development of Descriptive Analysis.
Arthur D. Little Flavor Profile.
Tragon Quantitative Descriptive Analysis.
Variations of Descriptive Analysis.
Statistical Analysis of Descriptive Sensory Data.
Part 2. Areas of Applications - Dairy Products.
Meats.
Alcoholic Beverages.
Textile Materials.
General Applications.
Part 3. Computer Software - Introduction.
Statistical Analysis System (SAS).
Computer Programs for the Statistical Analysis of Descriptive.
Sensory Data