Design of Water Supply Pipe Networks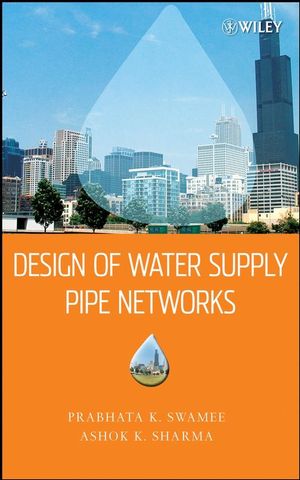 Design of Water Supply Pipe Networks
ISBN: 978-0-470-22504-2
Jan 2008
368 pages
Description
This authoritative resource consolidates comprehensive information on the analysis and design of water supply systems into one practical, hands-on reference. After an introduction and explanation of the basic principles of pipe flows, it covers topics ranging from cost considerations to optimal water distribution design to various types of systems to writing water distribution programs. With numerous examples and closed-form design equations, this is the definitive reference for civil and environmental engineers, water supply managers and planners, and postgraduate students.
Table of Tables.
Table of Figures.
Notations.
Chapter 1: Introduction.
Chapter 2: Basic Principles of Pipe Flows.
Chapter 3: Pipe Network Analysis.
Chapter 4: Cost Considerations.
Chapter 5: General Principles of Network Synthesis.
Chapter 6: Water Transmission Lines.
Chapter 7: Water Distribution Mains.
Chapter 8: Single Input Source Branched Systems.
Chapter 9: Single Input Source Looped Systems.
Chapter 10: Multi-Input Sources Branched Systems.
Chapter 11: Multi-Input Sources Looped Systems.
Chapter 12: Decomposition of A Large Water System And Optimal Zone Size.
Chapter 13: Reorganisation of Water Distribution Systems.
Chapter 14: Transportation of Solids Through Pipelines.
Appendix A1: Linear Programming.
Appendix A2: Geometric Programming.
Appendix A3: Water Distribution Network Analysis Program.
Book Drawings - Art Work.
Notations.
""Accessible and comprehensive, this is an excellent reference for civil and environmental engineers involved in the planning, deign, operation, and maintenance of water systems; water supply managers and planners; and postgraduate students in civil and environmental engineering."" (MCEER Information Service, January 2009)