Designing Career Development Systems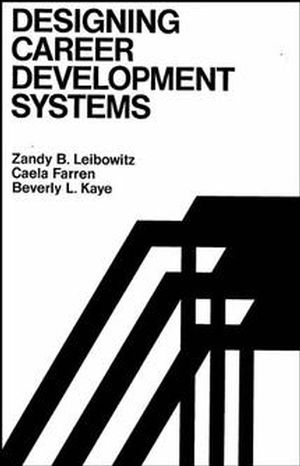 Designing Career Development Systems
ISBN: 978-1-555-42024-6
Nov 1986, Pfeiffer
323 pages
Description
This practical, how-to guide provides HR professionals with a detailed framework for designing, implementing and maintaining comprehensive career development systems. Covers a wide range of approaches--workshops, counseling, mentoring--and tells how to enlist the support of management.
Introduction: Organizational Benefits of Career Development Systems
Part One: Assessing Needs and Current Systems
1. Identifying Organizational Needs and Target Groups
2. Evaluating Existing Human Resource Structures
3. Adapting Career Development to the Organizational Culture
Part Two: Creating a Vision and Plan
4. Applying Theory to Practice in Career Development Planning
5. Selecting Effective Employee Interventions
6. Involving Managers in Employee Career Development
7. Building on Existing Human Resource Programs and Practices
8. Model Career Development Systems: Examples from Leading Companies
Part Three: Implementing Action Plans
9. Gaining the Support of Top Management
10. Using Advisory Groups to Build Broad Support and Participation
11. Implementing a Successful Pilot Program and Developing a Staff
Part Four: Ensuring Results and Maintaining the Change
12. Institutionalizing the Career Development System
13. Keeping the Organization Informed
14. Assessing the Effectiveness of the Career Development Effot
Conclusion: Considering Future TrAnds
"The authors have designed a career development framework that draws from career planning, organization development, and the human resource function.... The 'how to' approach should be of great help to organizations seeking to develop comprehensive career development programs."