Designing Coherent Education Policy: Improving the System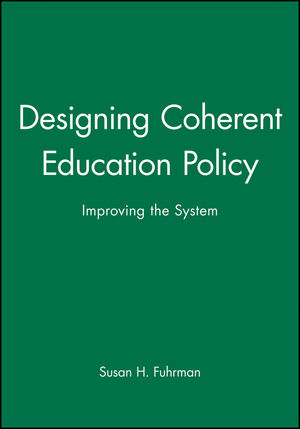 Designing Coherent Education Policy: Improving the System
ISBN: 978-0-470-63145-4
Apr 1993, Jossey-Bass
366 pages
Description
Sponsored by the Consortium for Policy Research in Education
Shows educators how to coordinate the various elements of policy infrastructure around a new set of ambitious, common goals for what students should know and be able to do.
Preface.
The Editor.
The Contributors.
1. The Politics of Coherence (Susan H. Fuhrman).
2. Policy and Practice: The Relations Between Governance and Instruction (David K. Cohen, James P. Spillane).
3. The Role of Local School Districts in Instructional Improvement (Richard F. Elmore).
4. Systemic Educational Policy: A Conceptual Framework (William H. Clune).
5. Student Incentives and Academic Standards: IndepAndent Schools as a Coherent System (Arthur G. Powell).
6. New Directions for Early Childhood Care and Education Policy (W. Steven Barnett).
7. How the World of Students and Teachers Challenges Policy Coherence (Milbrey W. McLaughlin, Joan E. Talbert).
8. Systemic Reform and Educational Opportunity (Jennifer A. O'Day, Marshall S. Smith).
9. Conclusion: Can Policy Lead the Way? (Susan H. Fuhrman).
Name Index.
Subject Index.