Designing Digital Events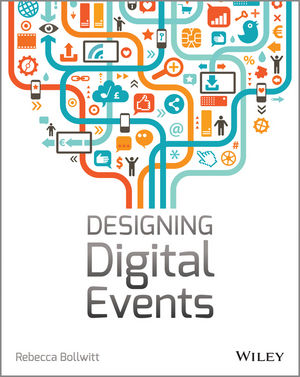 Designing Digital Events
ISBN: 978-1-118-78331-3
Jun 2020
250 pages
Product not available for purchase
Description
Your guide to developing the best digital strategy for your event
These days every event, whether physical or virtual, simply must have a digital component. From online sign-ups and streaming video to webinars and mobile apps, you have multiple digital options. This one-of-a-kind guide helps you assemble a digital strategy that's perfect for your event. It covers community events, marketing events promoting products or services, and paid-for events where the audience expects to receive satisfactory service.
Balfour provides an insightful overview of the choices the online event organiser must make, whether the event is major or modest. You'll learn how to choose the right offering for your audience and how to assure that the technology works the way it should.
Faster Internet speeds and the prevalence of smartphones have generated an expectation of digital components to any event today; perhaps online sign-up, social media contact, a mobile app, or even an online store
This is the first book to cover the process of assembling a digital strategy for any event, whether physical or virtual
Explains the various options and shows you how to analyze and choose those that are right for your audience and project
Covers community events, marketing events promoting a product or service, and paid-for events in which the audience has a right to expect a certain level of service
Designing Digital Events gives every event planner and organiser a roadmap for supporting events large or small with the most advantageous digital services.