Designing Strategic Cost Systems: How to Unleash the Power of Cost Information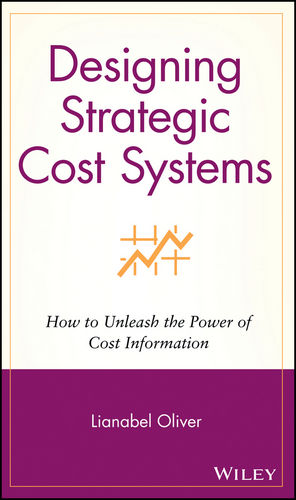 Designing Strategic Cost Systems: How to Unleash the Power of Cost Information
ISBN: 978-0-471-66269-3
Jun 2004
208 pages
Product not available for purchase
Description
Offering a multidisciplinary roadmap for the design, development, and implementation of a strategic cost system, this book shows how to design a cost system to become a more effective decision-making tool and a source of competitive advantage for the organisation. It describes how to structure a cost systems design project and discuss the issues that should be addressed upfront from a management, operations, and costing perspective.
Includes a URL site containing key terms and helpful Excel templates.
Highlights the logistics of putting together and managing the project team.
Addresses the technical and political issues that may arise as the project unfolds.
Preface.
Acknowledgments.
Chapter 1. Is Your Cost System Obsolete?
Chapter 2. What Constitutes a Strategic Cost System?
Chapter 3. Redesign Process.
Chapter 4. Conceptualizing the Cost Model Design.
Chapter 5. How to Calculate Costs.
Chapter 6. Costing Issues.
Chapter 7. Cost Systems Setup and Test.
Chapter 8. Performance Measurement and Reporting.
Chapter 9. Common Pitfalls.
Chapter 10. Lessons Learned.
Appendix A: Examples of Terms and Definitions.
Appendix B: Time-Based Capacity Models.
Appendix C: Use of Monte Carlo Simulations to Set Standards.
Glossary.
References.
Index.