Developing the Individual: Training and Development 11.9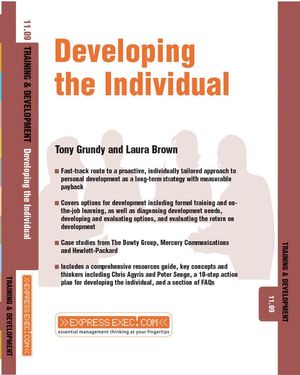 Developing the Individual: Training and Development 11.9
ISBN: 978-1-841-12495-7
Oct 2003, Capstone
152 pages
Description
Effective Training & Development is essential if you are to continuously get the best from your people and extend the knowledge shelf-life of your company. This module explores the vast array of options available to the HR function including on-the-job learning, formal management education, coaching and mentoring. Cost-effectiveness and measurable payback are also dealt with as cornerstones of any training and development activity.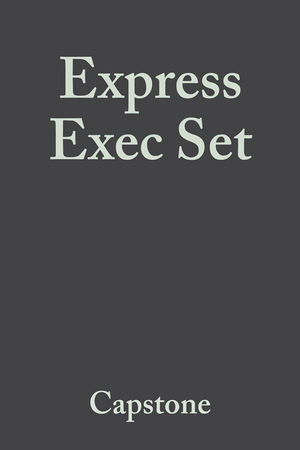 This item: Developing the Individual: Training and Development 11.9
Purchased Together:$1,107.99
Introduction to ExpressExec.
Introduction.
Definition of Terms.
Evolution.
In Practice.
The Global Dimension.
The State of the Art.
Success Stories.
Key Concepts and Thinkers.
Resources.
Ten Steps to Making it Work.
Frequently Asked Questions (FAQs).
Index.