Development and International Relations: A Critical Introduction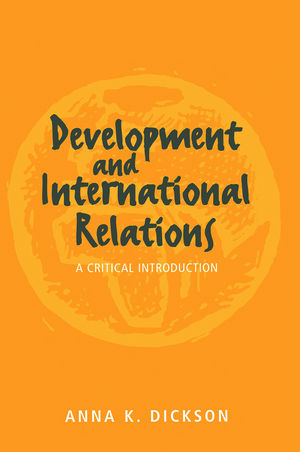 Development and International Relations: A Critical Introduction
ISBN: 978-0-745-61495-3 September 1997 Polity 200 Pages
Description
This introductory textbook examines the role of the Third World and the processes of development from the study of international politics and argues that in an increasingly globalized world development can no longer be seen as an isolated practice.
Preface.
Introduction.
Part I: Development Revisited:.
1. Development and International Relations: Theory and History.
2. A Question of Terminology.
3. Theories of Development.
Part II: The Global Economy and Development: .
4. The East Asian NIEs.
5. The Environment and Development.
6. The Social Dimension: Poverty, Population and Hunger.
7. International Commodity Trade and Development.
Part III: The Third World in the Emerging World Order: .
8. The Post-Cold War World and the South.
9. Development in a Global Context.
Notes.
Bibliography.
Index.
"Development and International Relations fills a need for a concise, up-to-date volume which interrogates the theory and practice of post-war development from the perspective of international relations. By subjecting development to scrutiny within the context of changes in the global system, Anna Dickson challenges not only the preoccupations of the discipline of international relations with the major powers but also advances a synthesis of post-war development efforts. There is no other major topic in international relations which has been so comprehensively ignored by mainstream international relations. Dickson is to be congratulated on her attempt to bring development from the periphery to the centre of the discipline. In linking development to the mainstream concerns of international relations this book will be a useful resource for teachers and students of development studies and world politics." Dr Marc Williams, University of Sussex
* The first introductory textbook on development and international relations.
* Covers the most significant issues facing the Third World in the current global political economy.
* Highly accessible book with many student features, such as introductions, summaries and tables.