Developmental Disorders of Language Learning and Cognition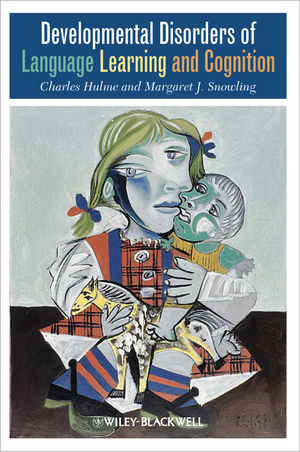 Developmental Disorders of Language Learning and Cognition
ISBN: 978-1-118-69730-6 April 2013 Wiley-Blackwell 448 Pages
Description
This important new text is a comprehensive survey of current thinking and research on a wide range of developmental disorders.
Highlights key research on normal and typical development
Includes clinical case studies and diagrams to illustrate key concepts
A reader-friendly writing style
Table of contents
List of Figures and Boxes.
Acknowledgements.
1 Understanding Developmental Cognitive Disorders.
2 Reading Disorders I: Developmental Dyslexia.
3 Reading Disorders II: Reading Comprehension Impairment.
4 Specific Language Impairment.
5 Mathematics Disorder.
6 Developmental Coordination Disorder.
7 Attention Deficit Hyperactivity Disorder.
8 Autism Spectrum Disorder.
9 Understanding Developmental Disorders: Progress and Prospects.
Glossary.
References.
Index.
Reviews
"This book will be indispensable in providing a broad understanding of the field for researchers specialising in specific disorders and the sections on the application of research findings to treatment interventions will be of particular interest to clinicians. The book is accessible and well written and is likely to be a key text on undergraduate and postgraduate courses." (Child and Adolescent Mental Health, 2012)  
Features


A comprehensive survey of current thinking and research on a wide range of developmental disorders

Highlights key research on normal and typical development

Includes clinical case studies and diagrams to illustrate key concepts

A reader-friendly writing style