Device Modeling for Analog and RF CMOS Circuit Design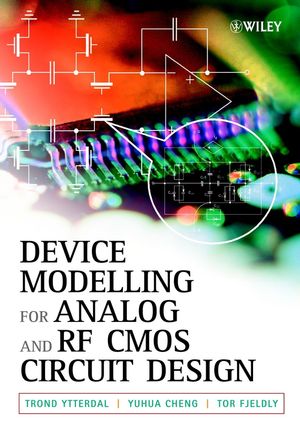 Device Modeling for Analog and RF CMOS Circuit Design
ISBN: 978-0-470-86380-0
Jun 2003
306 pages
Description
Bridges the gap between device modelling and analog circuit design.
Includes dedicated software enabling actual circuit design.
Covers the three significant models: BSIM3, Model 9 &, and EKV.
Presents practical guidance on device development and circuit implementation.
The authors offer a combination of extensive academic and industrial experience.
Preface.
MOSFET Device Physics and Operation.
MOSFET Fabrication.
RF Modeling.
Noise Modeling.
Proper Modeling for Accurate Distortion Analysis.
The BSIM4 MOSFET Model.
The EKV Model.
Other MOSFET Models.
Bipolar Transistors in CMOS Technologies.
Modeling of Passive Devices.
Effects and Modeling of Process Variation and Device Mismatch.
Quality Assurance of MOSFET Models.
Index.
""…this book will prove a valuable reference and text for engineers striving to achieve first-time right, reduced time-to-market silicon products."" (IEEE Solid-State Circuits Society Newsletter, January 2004)