Diabetes: Emergency and Hospital Management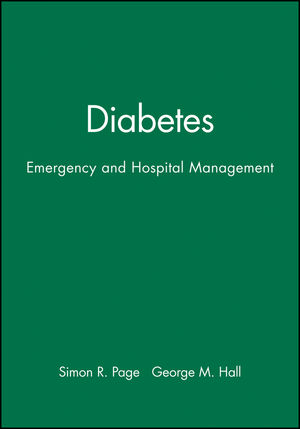 Diabetes: Emergency and Hospital Management
ISBN: 978-0-727-91229-9
Jul 1999, BMJ Books
246 pages
Description
Two per cent of the population is known to have diabetes and at some time most of these patients will require hospital treatment.

This new book addresses an aspect of diabetic management that is often neglected - how the non specialist should manage patients suffering from this chronic and potentially dangerous condition.

From the recognition of hyperglycaemia to preparation of a patient with diabetes for surgery, practical management is covered for all non specialists in hospital who will be confronted with diabetic patients - including junior hospital doctors, emergency department staff, anaesthetists, and surgeons. Chapters include:

diagnosis and treatment of diabetes . .hyperglycaemic emergencies . hypoglycaemia . diabetes and surgery . diabetes and investigations . diabetes and ischaemic heart disease . the diabetic foot . diabetes and the eye . nephropathy. diabetes and infections

Full of clear, practical advice and illustrated with real case histories, this is an authoritative reference for the frequent occasions when patients with diabetes require hospital treatment.
The nature of diabetes.
Diabetes in hospital.
The newly diagnosed diabetic patient.
Hyperglycaemic emergencies.
Hypoglycaemia.
Diabetes and surgery.
Postoperative care.
Common medical emergencies and diabetes.
Monitoring diabetes in hospital outpatient diabetic emergencies