Dialogue Mapping: Building Shared Understanding of Wicked Problems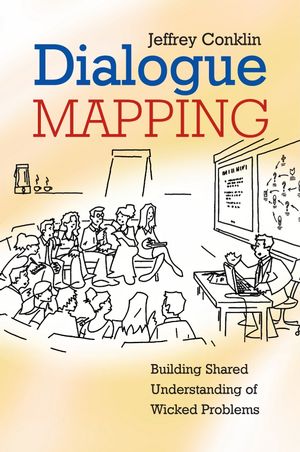 Dialogue Mapping: Building Shared Understanding of Wicked Problems
ISBN: 978-0-470-01768-5
Jan 2006
266 pages
Preface.
Acknowledgements.
Part I.
Chapter 1: Wicked Problems and Social Complexity.
Chapter 2: Building Shared Understanding.
Chapter 3: The Dialogue Mapping Experience.
Part II.
Chapter 4: IBIS: A Tool for All Reasons.
Chapter 5: The Dialogue Mapping Listening Cycle.
Part III.
Chapter 6: Question Types.
Chapter 7: Three Moves of Discourse.
Chapter 8: Limits of Dialogue Mapping.
Chapter 9: Decisions, Decisions.
Appendix.
References.
Index.