Did the Pedestrian Die?: Insights from the World's Greatest Culture Guru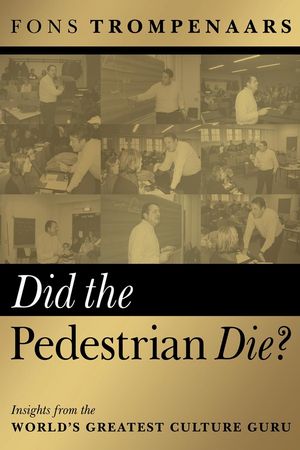 Did the Pedestrian Die?: Insights from the World's Greatest Culture Guru
ISBN: 978-1-841-12436-0 March 2003 Capstone 228 Pages
Description
Did the Pedestrian Die? is an accumulation of a decade of research into cultural diversity across the globe with a wide range of client organizations. Trompenaars and his research team have identified the issues that really make a difference at the level of the individual and the organization as a whole. In addition to his well-established cross-cultural database of 70,000 managers from across the world, Trompenaars has more recently interviewed thousands of business leaders and managers to understand the challenges and concerns they face, the tensions between competing priorities, demands and values.

Often humorous, always inspiring, Did the Pedestrian Die? collects the insights of the world's most sought-after culture guru and shows how they can be put to immediate effect in any organization.
Preface
Did the pedestrian die?
Leadership: reconciling the dilemmas of today
Matching Values
People
Functions
Globalization
Diversity
Corporate identity, culture and change
POSTSCRIPT
Dilemmas to be addressed in globalizing organizations
References
Index
"...lively and informative read...an excellent introduction to the issues of transcultural management..." (People Management, 10 July 2003)
"...essential reading for those concerned with cultural issues..." (Long Range Planning, Vol 37, 2004)