Die 3 Faktoren des Einkaufs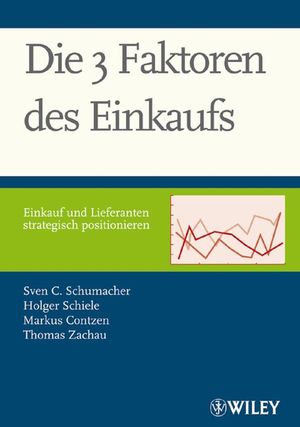 Die 3 Faktoren des Einkaufs
ISBN: 978-3-527-50327-8
Jul 2008
315 pages
Product not available for purchase
Description
This book answers the questions entrepreneurs and heads of purchasing ask themselves with regard to developing procurement. Is purchasing becoming more important, as everyone keeps claiming? Is procurement only important or really strategic for a company? And what are the decisive factors?
For many companies purchasing really is strategic - since cost orientation turns into value orientation, because lighter tents are more practical in this age of dynamics and globalization than stone palaces and because we have to manage value creation as a whole, regardless of whether it is internal or external.
These three factors provide the direction to aim for in successfully positioning procurement. Check lists, illustrations and explanations signpost the way. An excellent guide for entrepreneurs and heads of purchasing.