Die neuen Verkäufer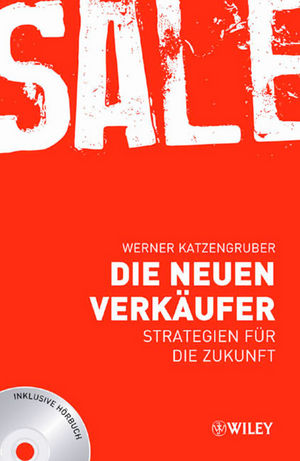 Die neuen Verkäufer
ISBN: 978-3-527-50436-7
Mar 2009
215 pages
Product not available for purchase
Description
The markets are saturated and the products increasingly uniform. A new, hypercritical and more demanding generation of customers has arrived. A salesperson increasingly has to advise and consult, while negotiations are becoming more complex. It is against this backdrop that a new type of salesperson has emerged - the top selling professional. These salespeople know that only optimal planning and negotiation expertise can lead to long-term success in selling. They have studied psychology, are excellent communicators and good strategists. They know how to best use their active selling time and generate the largest possible success.

Werner Katzengruber's book proffers a holistic view of the topic, pointing out the chances and risks, prerequisites and tools for a new era in selling. In so doing, he attaches the same importance to the latest results from psychology as to the trends resulting, for example, from globalization and electronic media. He elucidates profound scientific knowledge in a practical manner, concisely, clearly and lucidly.

Topics covered: Mega-trends in our selling world; Developing a personal sales strategy; Optimizing one's own sales processes; Negotiation strategies for a Top Selling Professional; Mastering discussions of price.