Digital Photographic Manipulation for Art Institute of Atlanta, with CD, 2nd Edition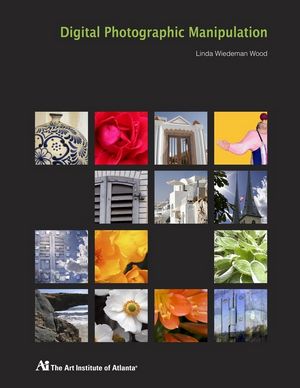 Digital Photographic Manipulation for Art Institute of Atlanta, with CD, 2nd Edition
ISBN: 978-0-470-26697-7
Oct 2007
160 pages
Product not available for purchase
Description
After over a decade of teaching digital image manipulation, this book was written as a supplement to a digital image manipulation course at the Art Institute of Atlanta.  The objective of the book is to assist students in learning Adobe Photoshop through a series of eight step-by-step tutorials.  The tutorials contained in the book are designed to emphasize the various techniques of using the software application.
Introduction
PHOTOSHOP TUTORIALS
Workshop 1: Image Editing / Composite Editing
Workshop 2: Selections and Alpha Channels
Workshop 3: Pen Tool and Paths
Workshop 4: Colorizing and Adjusting Color 
Workshop 5: Retouching and Adjustments
Workshop 6: Type and Type Effects
Workshop 7: Surrealistic Composite Images
Workshop 8: Odds & Ends and Special Effects 
APPENDIX
Appendix A: Adobe® Photoshop® CS3 Toolbar
Appendix B: Adobe® Photoshop® CS3 Flyouts
Appendix C: Keyboard Shortcuts
Contains eight activity based Photoshop tutorials

Three Appendices

CD-ROM for Students: contains images that students can use to complete each tutorial, along with additional images.