Digital Processing of Signals: Theory and Practice, 3rd Edition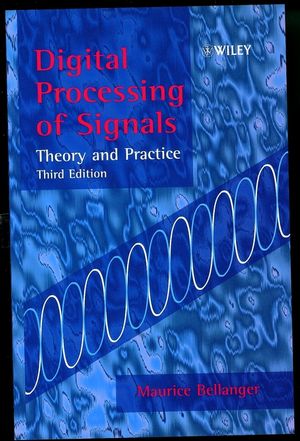 Digital Processing of Signals: Theory and Practice, 3rd Edition
ISBN: 978-0-471-97673-8 April 2000 456 Pages
Description
The latest, completely revised edition of this highly successful volume outlines the techniques for the digital processing of signals (DSP) providing a clear discussion of the technical problems.

Essential theories of DSP are discussed in a clear and concise manner and the merits of the various techniques are also compared. New developments such as Fourier transforms, filter banks, and applications of DSP in telecommunications are covered in detail.

Special features include:

* exercises which enable the reader to have a more pragmatic understanding of the topics discussed

* a new chapter on filter banks

* updated information on finite impulse response (FIR) filters

It will prove an invaluable text for practising development engineers, researchers and students working in advanced electronic and electrical engineering.
Signal Digitizing-Sampling and Coding.

The Discrete Fourier Transform.

Other Fast Algorithms for the FFT.

Time-Invariant Discrete Linear Systems.

Finite Impulse Response (FIR) Filters.

Infinite Impulse Response (IIR) Filter Sections.

Infinite Impulse Response Filters.

Digital Ladder Filters.

Complex Signals and Minimum Phase Filters.

Multirate Filtering.

Filter Banks.

Adaptive Filtering.

Circuits and Factors of Complexity.

Applications in Telecommunications.

Exercises: Solutions and Hints.

Index.