Digital System Clocking: High-Performance and Low-Power Aspects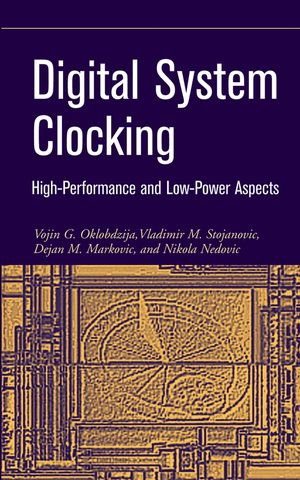 Digital System Clocking: High-Performance and Low-Power Aspects
ISBN: 978-0-471-72370-7
Jan 2005, Wiley-IEEE Press
264 pages
Description
Provides the only up-to-date source on the most recent advances in this often complex and fascinating topic.
The only book to be entirely devoted to clocking
Clocking has become one of the most important topics in the field of digital system design
A ""must have"" book for advanced circuit engineers
Preface.
Introduction.
Theory of Clocked Storage Elements.
Timing and Energy Parameters.
Pipelining and Timing Analysis.
High-Performance System Issues.
Low-Energy System Issues.
Simulation Techniques.
State-of-the-Art Clocked Storage Elements in CMOS Technology.
Microprocesor Examples.
References.
Index.