Digital Systems: Hardware Organization and Design, 3rd Edition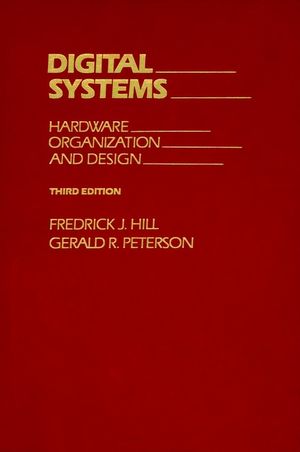 Digital Systems: Hardware Organization and Design, 3rd Edition
ISBN: 978-0-471-80806-0 June 1987 624 Pages
Description
This heavily revised edition of the well-received text teaches the organization and design of complex digital systems. Unique in its effective exploitation of a hardware description language, this book's systematic approach involves the reader in the design process. Rather than just describe an end product, the authors employ a register-transfer and control-sequence design language--A Hardware Program Language (AHPL), through which the design of a wide variety of digital hardware systems is explored. Text contains much new material, as well as sections on peripherals, interfacing, microprocessors, hardware compiling processes, and virtual memory hardware. Includes extensive examples and problems sets.
Architecture of a Representative 32-Bit Processor.

System Building Blocks.

Design Conventions.

Introduction to a Hardware Programming Language (AHPL).

Machine Organization and Hardware Programs.

Hardware Realizations.

Microprogramming.

Intersystem Communications.

Interrupt and Memory-Mapped I/O.

Peripherals and Interfacing.

Serial Communications and Error Control Implementation.

Memory Approaches for Large Systems.

High-Speed Addition.

Multiplication and Division.

Floating-Point Arithmetic.

Increasing CPU Capability.

Appendices.

Index.