Dignity in Adversity: Human Rights in Troubled Times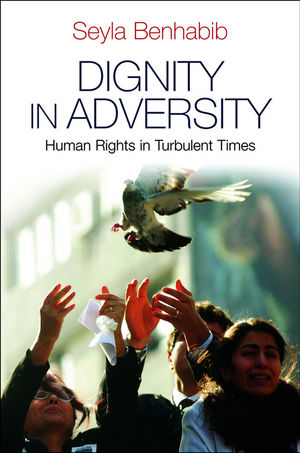 Dignity in Adversity: Human Rights in Troubled Times
ISBN: 978-0-745-65971-8 May 2013 Polity 312 Pages
Description
The language of human rights has become the public vocabulary of our contemporary world. Ironically, as the political influence of human rights has grown, their philosophical justification has become ever more controversial.
Building on a theory of discourse ethics and communicative rationality, this book addresses the politics and philosophy of human rights against the background of the broader social transformations that are shaping the modern world. Rejecting the reduction of international human rights to the Trojan horse of a neo-liberal empire's bid for world power, as well as the conservative objections to legal cosmopolitanism as encroachments upon democratic sovereignty, Benhabib develops two key concepts to move beyond these false antitheses. International human rights norms need contextualization in specific polities through processes of what she calls 'democratic iterations.' Furthermore, such norms have a 'jurisgenerative power,' in that they enable new actors to enter fields of social and political contestation; they promote new vocabularies for public claim-making and anticipate a justice to come.
Ranging over themes such as sovereignty, citizenship, genocide, European anti-semitism, the crisis of the nation-state, and the 'scarf affair' in contemporary Europe and Turkey, this major new book by one of our leading political theorists reflects upon the political transformations of our times and makes a compelling case for a cosmopolitanism without illusions.
Table of contents
Preface vii
Acknowledgments x
1. Introduction: Cosmopolitanism without Illusions 1
2. From The Dialectic of Enlightenment to The Origins of Totalitarianism: Theodor Adorno and Max Horkheimer in the Company of Hannah Arendt 20
3. International Law and Human Plurality in the Shadow of Totalitarianism: Hannah Arendt and Raphael Lemkin 41
4. Another Universalism: On the Unity and Diversity of Human Rights 57
5. Is There a Human Right to Democracy? Beyond Interventionism and Indifference 77
6. Twilight of Sovereignty or the Emergence of Cosmopolitan Norms? Rethinking Citizenship in Volatile Times 94
7. Claiming Rights Across Borders: International Human Rights and Democratic Sovereignty 117
8. Democratic Exclusions and Democratic Iterations: Dilemmas of Just Membership and Prospects of Cosmopolitan Federalism 138
9. The Return of Political Theology: The Scarf Affair in Comparative Constitutional Perspective in France, Germany, and Turkey 166
10. Utopia and Dystopia in Our Times 184
Notes and References 196
Index 285
Reviews
"An original contribution rich with theoretical insights and practical implications. It is a welcome addition to the philosophical literature on human rights."
Political Studies Review
"A rich and complex web of conceptual approaches to see through the global political challenges of our times."
Global Journal
"Delivers a remarkable contribution to theoretical debates centring on issues of human rights and exposes a field of intriguing connection points between Islam and Western liberal constitutional democracies."
Central European Journal of International and Security Studies
"In her comprehensive theory of human rights, Benhabib combines boldness of thinking with great sensitivity to cultural differences and the impact of historical experience. No hard question is ignored; answers are put forth with generous consideration of opposing views. This is an exemplary work of analysis, and beneath it runs a steady flow of quietly passionate hope."
George Kateb, Princeton University
"Equally elegant and convincing, Seyla Benhabib shows a path for cosmopolitan theory beyond the stale opposition between globalist and state-centred approaches. Combining profound normative reflections with perceptive historical, legal and political analysis, she crafts a powerful critical theory of democracy and human rights. This book is essential reading for anyone interested in the principles and institutions of a just global order."
Rainer Forst, University of Frankfurt