Disaster Management in Telecommunications, Broadcasting and Computer Systems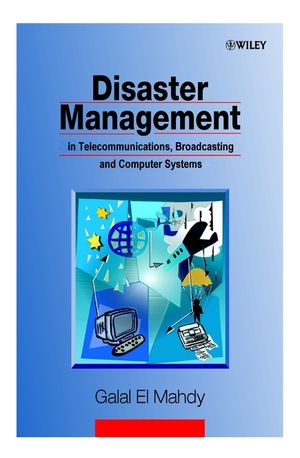 Disaster Management in Telecommunications, Broadcasting and Computer Systems
ISBN: 978-0-471-60812-7 April 2001 464 Pages
Description
Advances in communications technology continue to accelerate. To maintain the competitive edge in such a dynamic environment, today's managers, professionals and engineers can expect to be challenged daily to keep pace with the technical and oganizational issues, opportunities and threats surrounding the operation and management of any communications system. The purpose of this book is to enable these people to detect, understand, handle and control a communications system during a crisis.

- Integrated use of real-world examples.
- Numerous case studies illustrate how actual disasters are detected, studies, and successfully controlled.
- Delineates the procedures required for the smooth and safe operation of telecommunications, broadcasting and computer systems during a crisis.

Aimed at helping operating and design engineers, IT managers and technicians in telecommunications networks and broadcasting to meet the challenges they face in their endeavour to safeguard against disaster. Essential reading for postgraduate courses in electrical engineering.
Preface.

Acknowledgements.

Purpose and Scope of the Book.

Introduction.

Telecommunications Systems: An Overview.

Some Common Interruptions.

Basic Principles of Disaster Management.

Designing for Disaster.

Service Recovery.

Options for Disaster Recovery.

Telecommunications Systems and their Vulnerability.

Safety Considerations.

Legal Issues in Disaster Management.

Case Studies.

Conclusion.

Appendix A: Troubleshooting Transistors.

Appendix B: Troubleshooting Logic Circuits.

Appendix C: Troubleshooting FETs and MOSFETs.

Appendix D: How to Present Data for QoS Figures.

Appendix E: Paralleling of Broadcasting Transmitters.

Appendix F: Financial Turnaround at a TV Tube Maker.

Bibliography.

Index.