Discrete Time Branching Processes in Random Environment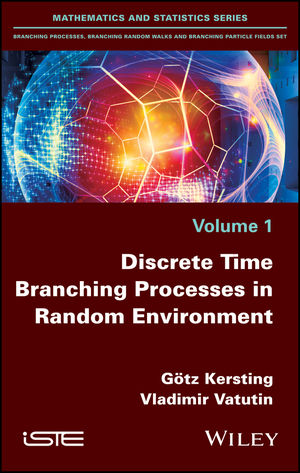 Discrete Time Branching Processes in Random Environment
ISBN: 978-1-786-30252-6
Nov 2017, Wiley-ISTE
306 pages
Description
There are several books devoted to the theory of branching processes. However, the theory of branching processes in random environment remains insufficient. During the last two decades, essential progress has been achieved in this field in particular, owing to the efforts of these authors.
1. Branching processes in varying environment.
2. Branching processes in random environment (BPRE).
3. Supercritical BPRE.
4. Critical BPRE.
5.Weakly subcritical BPRE.
6. Strongly subcritical BPRE.
7. Intermediate subcritical BPRE.
8. The non-Cramer case.
9. Multivariate BPRE.
10. Applications in biology.