Discrete and Integrated Power Semiconductor Devices: Theory and Applications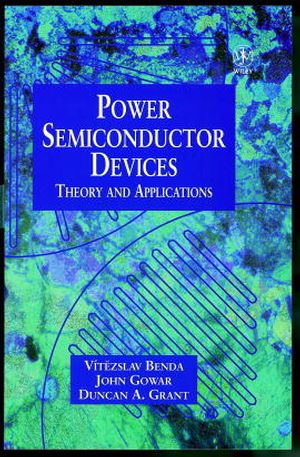 Discrete and Integrated Power Semiconductor Devices: Theory and Applications
ISBN: 978-0-471-97644-8
Jan 1999
432 pages
Description
Power Semiconductor Devices Theory and Applications Vít???zslav Benda Czech Technical University, Prague, Czech Republic John Gowar Duncan A. Grant University of Bristol, UK Recent advances in robotics, automatic control and power conditioning systems have prompted research into increasingly sophisticated power semiconductor devices. This cutting-edge text explores the design, physical processes and applications performance of current power semiconductor devices. The extensive scope covers the complete range of discrete and integrated devices now available. Features include:
* Use of physical models to explain the device structures and functions without complicated mathematical techniques
* Explanation of the structure, function, characteristics and features of the most important discrete and integrated power devices
* Demonstration of the influence of construction and technological parameters on important device characteristics
* Sections on power modules and conditions for reliable operation plus a look at future materials and devices
This valuable reference encompassing the structure, operation and application of power semiconductor devices will benefit both practising electronics engineers and students of power electronics.
Properties of Semiconductors.

Elementary Semiconductor Structures.

Devices, Fabrication and Their Modelling.

Power Semiconductor Device Applications.

Power Diodes.

Bipolar Junction Transistors.

Thyristors: Basic Operating Principles.

Thyristor Types and Applications.

Static Induction Power Devices.

Power MOSFETs.

Power Bipolar-MOS (BIPMOS) Devices.

Power Modules and Integrated Structures.

Conditions for Reliable Operation.

Future Materials and Devices.

Appendix.