Diverticular Disease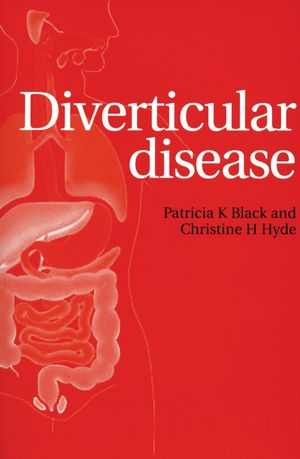 Diverticular Disease
ISBN: 978-0-470-03169-8 February 2006 190 Pages
Description
Diverticular disease first became recognised at the beginning of the 20th century and although the incidence of the disease is not known, it is considered to be a disease of the older person. This book looks at a disease that is known as a Western world disease, often called by surgeons a 'cinderella disease' as they often feel that there is little to offer the patient with uncomplicated diverticular disease.
The book endeavours to give the healthcare professional a holistic view of the care and pattern of diverticular disease, and chapters may be used as stand alone chapters for those wishing to know more about stoma care, alternative treatments or food management. This book is essential reading for healthcare professionals involved in the care of patients with this disease.
Table of contents
Foreword.
Preface.
Acknowledgements.
The History of Diverticular disease.
Anatomy and Physiology.
Investigations.
Uncomplicated Diverticular disease.
Complicated Diverticular Disease.
Case Histories.
Surgery.
Stoma Care.
Cultural Issues.
Gender and Age.
Food Management.
Alternative Treatments.
Current Thinking.
Glossary.
Information and Support.
References.
Index.
Reviews
"This slim volume is easy to read, with useful information for nurses who wish to update and revise their knowledge….". (Nursing Standard, 18 May 2005)