Dreamweaver CS6 Essentials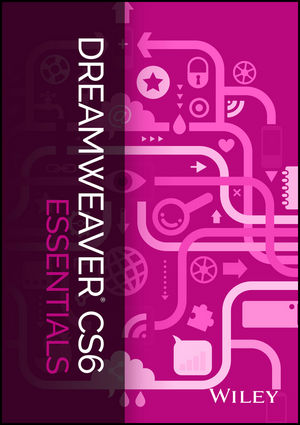 Dreamweaver CS6 Essentials
ISBN: 978-1-118-94233-8
Nov 2012
Product not available for purchase
Description
Master Dreamweaver CS6 with this one-of-a-kind video training course
Dreamweaver is the industry standard for professional website design software and Dreamweaver CS6 is packed with the tools you need to create dynamic and interactive sites online. Now, you can learn the ins and outs of maximizing Dreamweaver CS6 – from working with style sheets and HTML to adding multimedia and more – with Dreamweaver CS6 Essentials.
Our instructors provide expert, straight-forward, user-friendly training to help you tackle new topics the way you want to learn. Master basic skills, boost your creativity, and challenge yourself in bold new directions.
Covers website development basics including basic design principles and site management
Walks you through applying style sheets, using dynamic HTML, adding images, working with video and audio, maintaining databases, and publishing it all online
Includes information on hyperlinks, advanced navigation, web forms, and other site navigation tools
Includes over 9 hours of Dreamweaver CS6 video instruction
If you're looking for real-world Dreamweaver CS6 instruction, you'll find it here.