Driving Results Through Social Networks: How Top Organizations Leverage Networks for Performance and Growth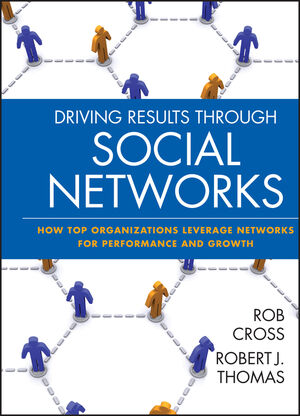 Driving Results Through Social Networks: How Top Organizations Leverage Networks for Performance and Growth
ISBN: 978-0-470-48118-9
Dec 2008, Jossey-Bass
240 pages
Description
Driving Results Through Social Networks shows executives and managers how to obtain substantial performance and innovation impact by better leveraging these traditionally invisible assets. For the past decade, Rob Cross and Robert J. Thomas have worked closely with executives from over a hundred top-level companies and government agencies. In this groundbreaking book, they describe in-depth how these leaders are using network thinking to increase revenues, lower costs, and accelerate innovation.
Preface.
Acknowledgments.
Introduction.
Part One: Alignment.
1. Aligning Networks with Strategic Value Propositions.
2. Working Through Networks to Align Culture and Strategy.
Part Two: Execution.
3. Managing Rapid Innovation Through Effective Networks.
4. Driving Financial Return Through Network Investments.
5. Delivering Results Through Process Networks.
6. Delivering Results Through Project-Based Networks.
Part Three: Adaptation.
7. Driving Performance by Replicating High Performers' Networks.
8. Speeding Productivity in Newcomers and Avoiding Knowledge Drain.
9. The Road Ahead: Emerging Opportunities for the Network Perspective.
About the Authors.
Notes.
Index.