Drug Treatment in Dementia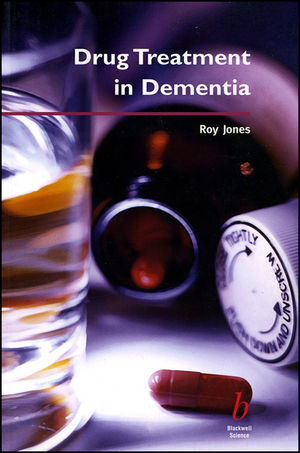 Drug Treatment in Dementia
ISBN: 978-0-470-69874-7 April 2008 Wiley-Blackwell 144 Pages
Description
This timely book reviews the current status of drug treatments in dementia, both in practice and in research. It commences with a brief overview of the dementia syndrome and provides guidance in making a diagnosis. It then focuses on treatment of the cognitive function, psychological and behavioural symptoms and co-existing diseases. Chapters devoted to measuring the effects and cost-effectiveness of anti-dementia drugs are included.
Table of contents
Foreword.
Introduction.
Acknowledgements.
List of abbreviations.
1 The dementia syndrome.
2 Making the diagnosis.
3 Assessing the benefits of drug treatment in dementia.
4 Antidementia drugs.
5 Treatment of behavioural and psychological aspects of dementia.
6 Treatment of other medical problems in dementia.
7 General treatment considerations.
8 Cost-effectiveness considerations.
9 The future.
Index.
What's New
*Examines the role of anti-dementia drugs that are primarily directed towards improvements in memory and cognitive function
*Reviews the drug treatment of behavioural and psychological problems
*Considers such general treatment issues as when to start and when to stop anti-dementia drug therapy, the use of guidelines and treatment protocols, quality of life and ethical issues
*Discusses the future and the move from symptomatic therapy to disease modification