Durkheim and Violence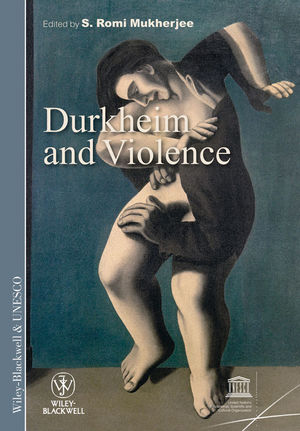 Durkheim and Violence
ISBN: 978-1-444-33275-9
Mar 2010, Wiley-Blackwell
204 pages
Description
Interdisciplinary and international in scope, this volume forms the foundations for a Durkheimian sociology of violence, exploring the political anthropology of war, the rapport between power and the sacred, and various forms of contemporary irrationalism ranging from mass-mediated suicide to torture at Abu Ghraib.
Offers new theoretical paradigms and original theory
Forms the foundations for a radical Durkheimian sociology of violence
Explores the political anthropology of war, ranging from mass-mediated suicide to torture at Abu Ghraib
Contributions are made be leading Durkheim experts
Abstracts.
1. Introduction: On violence as the negativity of the Durkheimian: between anomie, sacrifice, and effervescence (S. Romi Mukherjee).
2. Durkheim's theory of violence (Mike Gane).
3. Durkheimism: a model for external constraint without a theory of violence (Jacques Plouin).
4. Durkheim, the question of violence and the Paris Commune of 1871 (Susan Stedman Jones).
5. Durkheimian sociology, biology and the theory of social conflict (Jean-Christophe Marcel and Dominique Guillo).
6. ''Change only for the benefit of society as a whole'': pragmatism, knowledge and regimes of violence (Ivan Strenski).
7. Festival, vacation, war: Roger Caillois and the politics of paroxysm (S. Romi Mukherjee).
8. Durkheim's concept of de´re`glement retranslated, Parsons's reading of Durkheim re-parsed: an examination of post-emotional displacement, scapegoating and responsibility at Abu Ghraib (Stjepan G. Mestrovic and Ryan Ashley Caldwell).
9. ''A new kind of fear'': Jean Baudrillard's neo-Durkheimian theory of mass-mediated suicide (Alexander Riley).
From political emergencies and states of exception to exceptional states and emergent politics: a neo-Durkheimian alternative to Agamben (Ronjon Paul Datta).
References.
Index.