ECAI 92: 10th European Conference on Artificial Intelligence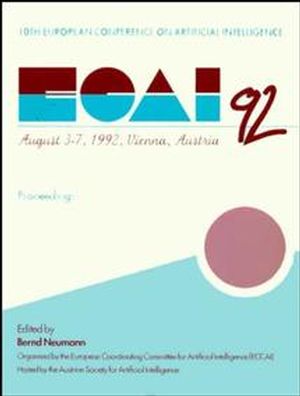 ECAI 92: 10th European Conference on Artificial Intelligence
ISBN: 978-0-471-93608-4
Nov 1992
898 pages
Description
ECAI 92 August 3–7, 1992, Vienna, Austria Proceedings Edited by Bernd Neumann University of Hamburg, Germany The 10th European Conference on Artificial Intelligence, held in Austria, August 1992, attracted an unusually large number of contributed papers, reflecting the scope and strength of current Al research. Almost 200 selected papers, covering essential areas of Al, are presented in this volume. Such core subjects as Automated Reasoning and Knowledge Representation are given extensive treatment. Attention is also focused on important application issues and real-world problems.
CONTRIBUTED PAPERS.

Automated Reasoning.

Cognitive Modeling.

Connectionist and PDP Models for AI.

Distributed AI and Multiagent Systems.

Enabling Technology and Systems.

Integrated Systems.

Knowledge Representation.

Machine Learning.

Natural Language.

Principles of AI Applications.

Philosophical Foundations.

Planning, Scheduling and Reasoning About Actions.

Robotics.

Reasoning About Physical Systems.

User Interfaces.

Vision and Signal Understanding.

Verification, Validation and Test of Knowledge-Based Systems.

INVITED PAPERS.

Author Index.