Early Years Movement Skills: Description, Diagnosis and Intervention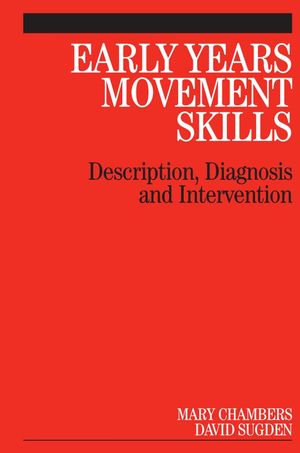 Early Years Movement Skills: Description, Diagnosis and Intervention
ISBN: 978-1-861-56498-6
Feb 2006
182 pages
Description
This is an evidence-based manual of diagnosis and interventions for helping children between three and six years old who lack a complete range of fundamental movement skills.

The book outlines the difficulties young children have with movement, especially developmental co-ordination disorder (DCD) and explains their assessment, using especially the early years motor skills checklist (EYMSC), a unique instrument aimed especially at children three to six years old. The management of the condition is then discussed, giving particular attention to the Special Education Needs Code of Practice. Finally the book explores the notion of a developmental coach, suggesting that parents and carers are the most appropriate individuals to fill this role.
Contains photocopiable Early Years Movement Skills (EYMSC) checklist
Based on the authors' extensive experience in this field
Preface.
Acknowledgements.
Chapter 1. Motor development and change.
Chapter 2. More development in young children.
Chapter 3. Movement skill difficulties.
Chapter 4. Assessing young children with movement difficulties.
Chapter 5. Intervention in the early years.
Appendix 1: Technical Information.
Appendix 2: Early years movement skill check list.
References.
Index.