Earthquakes: An Architect's Guide to Nonstructural Seismic Hazards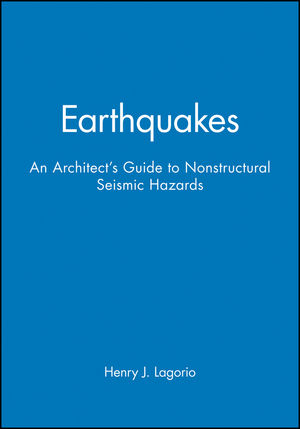 Earthquakes: An Architect's Guide to Nonstructural Seismic Hazards
ISBN: 978-0-471-63302-0
Nov 1990
336 pages
Product not available for purchase
Description
The most comprehensive compilation of seismic safety concerns currently available. Implications of historic earthquakes on the built environment and new lessons learned from recent earthquakes are discussed. Emphasizes methods of design for the numerous hazards caused by architectural, non-structural elements of a building such as non-loadbearing walls, mechanical equipment and ductwork, furniture, etc. Additional coverage focuses on the latest developments in earthquake hazards reduction measures for advancing seismic safety goals; new data on the repair and retrofit of earthquake damaged buildings; identification of existing hazardous structures; and recovery aspects of post-earthquake reconstruction. Recommendations are made regarding the responsibilities in earthquake hazards mitigation programs, the design of earthquake-resistant buildings, professional liability and the evaluation and rehabilitation of older buildings.
Earthquake Causes and Effects.
General Aspects of Building Performance.
Site Investigation.
Site Planning.
Building Design.
Nonstructural Building Elements.
Existing Buildings.
Urban Planning and Design.
Recovery and Reconstruction.
Earthquake Hazards Mitigation Process.
Recommendations and Summary.
1989 Loma Prieta Earthquake in the Santa Cruz Mountains of the San Francisco Bay Area Region.
References.
Index.