Eating for Two: The Complete Guide to Nutrition During Pregnancy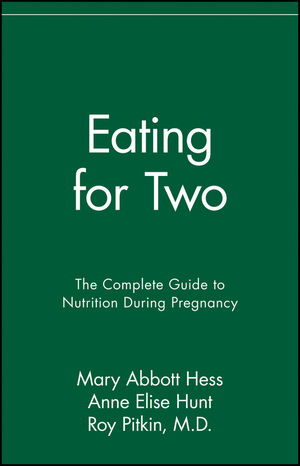 Eating for Two: The Complete Guide to Nutrition During Pregnancy
ISBN: 978-0-020-65441-4 April 1992 336 Pages
Description
Foreword by Roy M. Pitkin, M.D.
The definitive book on what to eat and what to avoid during pregnancy. Here is the most authoritative and readable guide available for pregnant women concerned with proper nutrition.
Table of contents
Foreword.

Preface.

1. Welcome to My Womb.

2. Assessing Your Nutritional Status.

3. An Eating Game Plan.

4. The Proteins, Carbohydrates, and Fats of Pregnancy.

5. Mighty Vitamins.

6. Minerals: The Strong Supports.

7. Playing It Safe.

8. Special Needs of Pregnancy.

9. The Feeding Track: Breast or Bottle?

Answers to Quick Quizzes.

Bibliography.

Index.