Education in Heart, Volume 2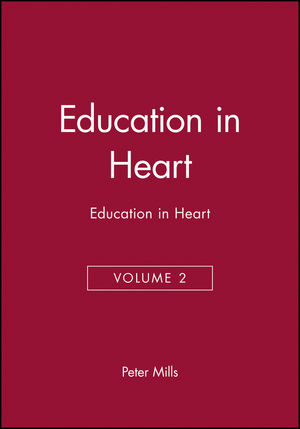 Education in Heart, Volume 2
ISBN: 978-0-727-91663-1 March 2002 BMJ Books 288 Pages
Description
Education in Heart is designed to cover the core subjects for a continuing medical education programme in cardiology. This popular series is now collected in book form, creating a comprehensive update for cardiologists in key topical areas. Every peer reviewed contribution has been commissioned from a leading international specialist, to give a concise, yet authoritative overview. Chapters are enhanced with full colour illustration and useful summaries, and additional references and ongoing correspondence can be accessed via the Heart website

Volume 2 includes 36 separate topics grouped into the main subspecialities:
Coronary disease
Heart failure
Cardiomyopathy
Valve disease
Electrophysiology
Congenital heart disease
Imaging techniques
General cardiolgy
Hypertension

This is the second volume of an annual publication which will be an invaluable resource for all practising cardiologists needing to keep up to date in the major clinical areas.
Table of contents
Citation Index.
Contributors.
Introduction.
Acute myocardial infarction: failed thrombolysis.
Acute myocardial infarction: primary angioplasty.
Role of stenting in coronary revascularisation.
Treatment strategies for heart failure: ß blockers and antiarrhythmics.
Angiotensin receptor blockers for chronic heart failure.
What causes the symptoms of heart failure?.
Differential diagnosis of restrictive cardiomyopathy and constrictive pericarditis.
The diagnosis of hypertrophic cardiomyopathy.
Balloon valvuloplasty.
Patients with asymptomatic mild/moderate aortic stenosis undergoing coronary artery bypass.
Endocarditis: problems - patients being treated for endocarditis and not doing well.
Prosthetic valve endocarditis.
Endocrine basics.
Surgery of valve disease.
Radiofrequency catheter ablation of supraventricular arrhythmias.
Implantable cardioverter-defribrillators.
Permanent pacing: new indications.
Ventricular tachycardia: diagnosis of broad QRS complex tachycardia.
Haemodynamic calculations in the catheter laboratory.
Heart disease and pregnancy.
Dizziness and syncope in adolescence.
Cardiovascular magnetic resonance.
Transoesophageal Echo-Doppler in cardiology.
Cardiac tumours: diagnosis and management.
Endothelial function and nitric oxide: clinical relevance.
Diabetic heart disease: clinical considerations.
Pulmonary arterial hypertension: new ideas and perspectives.
Diseases of the thoracic aorta.
Management of pericardial effusion.
Cardiovascular complications of renal disease.
The athlete's heart.
Acute pulmonary embolism 1: pathophysiology, clinical presentation and diagnosis.
Acute pulmonary embolism 2: treatment.
Anatomic basis of cross-sectional echocardiography.
Matching the right drug to the right patient in essential hypertension.
Essential hypertension: the heart and hypertension.
Index