Effective Church Leadership: Building on the Twelve Keys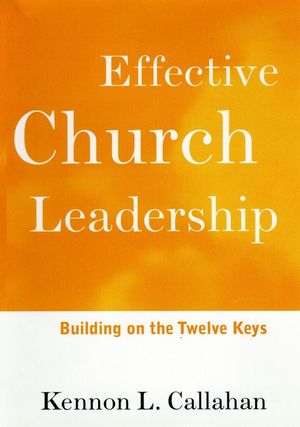 Effective Church Leadership: Building on the Twelve Keys
ISBN: 978-0-787-93865-9
Aug 1997, Jossey-Bass
288 pages
Description
Kennon Callahan shares a new understanding of leadership, and helps missionary pastors grow their leadership by cultivating new understandings and practices in seven key areas. Callahan guides pastors and key leaders in building on their creativity and imagination in order to revitalize their local churches and advance their missions.
THE DAY OF MISSION.

The Missionary Pastor.

The Mission Field.

The Mission Outpost.

THE NATURE OF LEADERSHIP.

Life and Leadership.

Life Is a Search.

Leadership, Discovery, Fulfillment.

FOUNDATIONAL SEARCHES, EMERGING TRENDS, AND CONSEQUENCES.

The Search for Individuality.

The Search for Community.

The Search for Meaning.

The Search for Hope.

THE HEART OF THE MATTER.

Leadership Values.

The Leadership Environment.

A Constructive Perspective.

The Evaluation Process.

Leadership Structures.

Missional Structures.

Church Development.

CONCLUSION.

The Way Forward.