Effects of Acid Rain on Forest Processes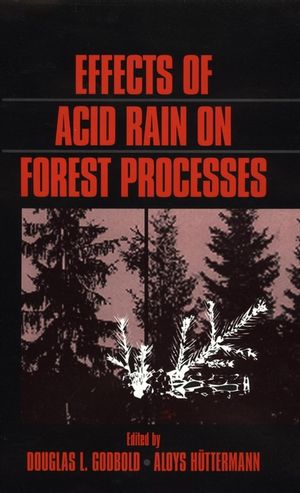 Effects of Acid Rain on Forest Processes
ISBN: 978-0-471-51768-9 November 1994 432 Pages
Description
A detailed analysis of acidification effects on forest soil, rhizosphere and plant life and on the processes connecting them such as nutrient uptake and mineral cycling. Presents findings from the Solling project, an important long-term study on acid rain results in Germany's Black Forest, as well as other European forests which have experienced severe acid rain damage as a means of evaluating and predicting similar harm to U.S. forests.
Table of contents
Partial table of contents:

Nutrient and Acid-Base Budget of Central European Forest Ecosystems(B. Ulrich).

Aluminum Biogeochemistry in the ALBIOS Forest Ecosystems: The Roleof Acidic Deposition in Aluminum Cycling (C. Cronan).

Effects of Acid Deposition on Soil Organisms and DecompositionProcesses (V. Wolters & M. Schaefer).

Humus Disintegration and Nitrogen Mineralization (J. Eichhorn &A. Hutterman).

Relationships of Acid Deposition and Sulfur Dioxide with ForestDiseases (J. Worrall).

Aluminum and Heavy Metal Stress: From the Rhizosphere to the WholePlant (D. Godbold).

Effects of Pollutants and Environmental Stress on the Morphology ofDeciduous Trees and on the Ground Vegetation (A. Roloff).

Index.