Eggs and Health Promotion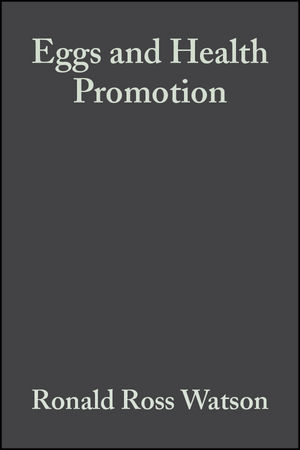 Eggs and Health Promotion
ISBN: 978-0-470-37675-1
Jun 2008, Wiley-Blackwell
202 pages
Description
Eggs and Health Promotion provides up-to-date research on the use of eggs in human health. This single, convenient reference deals with the role of eggs in diet, nutrition, and disease. The book also includes current scientific data on the use of eggs to produce and deliver drugs, nutrients, and immunotherapies in patients.


Written by well-known and highly respected scientists, this book will be of interest to health practitioners and scientists; pharmacologists; and commercial egg producers. Dispelling misconceptions and covering significant recent advances in egg use, Eggs and Health Promotion makes an important contribution to the literature on the role of eggs in human health, nutrition, and disease treatment and prevention. Key chapters include the health implications and benefits of egg consumption, production of antibodies in eggs for medical use, veterinary drug residues, egg safety, and egg and health myths and misconceptions.
Preface.
Acknowledgments.
Contributors.
Section 1. Functional Uses of Eggs.
1. Functional Uses of Eggs-An Overview. (W.J. Stadelman and Hubert Schmieder).
2. The Role of Eggs in American Diets: Health Implications and Benefits. (Jean M. Kerver, Yikyung Park, Won O. Song).
3. Designer Eggs: Nutritional and Functional Significance. (Jeong S. Sim and Hoon H. Sunwoo).
4. Specialty Eggs: n-3 Fatty Acid-Enriched Eggs. (Elizabeth H. Sheppard).
5. Vitamin E Enrichment of Chicken Eggs. (Xeina Makhoul).
6. Reducing Infection in Infants with Egg Phospholipids. (Yingying Liu and Ronald Ross Watson).
7. Generation of Polyclonal Antibodies in the Egg Yolk. (Max Gassman).
Section 2. Cholesterol and Health: Role of Eggs.
8. Eggs, Plasma Cholesterol, and Heart Disease Risk. (Donald J. McNamara).
9. Eggs and Health: Myths and Misconceptions. ( Simin Bolourchi Vaghefi).
10. Effects of Dietary Eggs on Human Serum Cholesterol and Coronary Heart Disease. (Yinghond Chen and Ronald Ross Watson).
11. Eggs and Saturated Fats: Role in Atherosclerosis as Shown by Animal Models. (Thomas A. Wilson and Robert J. Nicolosi).
12. Health Effects of Docosahexanoic Acid (DHA)-Enriched Eggs. (Jin Zhang and Ronald Ross Watson).
13. The Correlation between Cholesterol Oxidation Products and Eggs. (Jennifer J. Ravia and Ronald Ross Watson).
Section 3. Eggs and Disease: Health Promotion.
14. Whole Eggs: The Magic Bullet? (H.L. "Sam" Queen).
15. Enriched Eggs for Human Consumption and the Feeding Pattern of Layers. (Carola Garcia, Sergio Cornejo, and Cecilia Albala).
16. Predictability of Respiratory Atopy from Egg Hypersensitivity in Children. (Kelly Blackstock).
17. Effects of Cooking and Storage on the Nutritional Value of Eggs. ( Giorgio Bedogni and Nino Carlo Battistini).
18. The Potential Use of Eggs for the Protein Requirements of Endurance Exercise. (Jaclyn Maurer).
Index.
'
Eggs and Health Promotion is a useful reference for any academic or health professional interested in the role of eggs in diet and health.'
Nutrition Bulletin
* provides up-to-date research on the use of eggs in human health