Electric Power Purchasing Handbook, 2nd Edition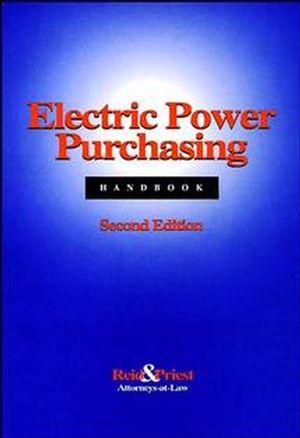 Electric Power Purchasing Handbook, 2nd Edition
ISBN: 978-0-471-11268-6 December 1992 328 Pages
Description
As fundamental changes in supplier-purchaser relationships are sweeping the industry, this newly revised handbook offers timely analysis and practical strategies for operating in this new environment.Written by electric regulation specialists from the Washington law firm of Reid & Priest, this edition includes all new coverage of least-cost planning, emissions allowances and trading, transmission access and energy imports. Explains the development of power purchasing options; provides sample power purchase agreements and describes key provisions; and reviews the current state of law in the field.
Competition and Market Pricing for Power (F. Norton, et al.).

Least Cost Planning and Competitive Bidding (F. Norton & W. Dudley).

Energy Imports (J. McGrane & D. Huston).

Emission Allowances and Trading (J. McGrane).

Purchase Options for Wholesale Customers (J. Mitchell).

Purchases by Industrial Customers (K. McIntyre & M. Paul).

Transmission Access (F. Norton, et al.).

Opportunities Provided by the National Energy Policy Act (J. Mitchell & W. Dudley).

Appendices.