Electroanalytical Stripping Methods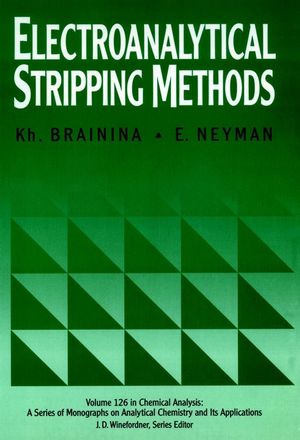 Electroanalytical Stripping Methods
ISBN: 978-0-471-59506-9
Jan 1994
198 pages
Description
A monograph on the theory of this procedure and its application to environmental monitoring. Considers all variants of stripping methods as a group of techniques used to study and analyze both solutions and solids. Reflects new qualitative standards attained by recently used electroanalytical stripping methods.
Discharge-Ionization of Metals.

The Choice and Formation of Analytical Signals.

Electrodes and Electrolyzers.

Stripping Electroanalytical Methods in the Analysis of Solutions.

Phase Analysis of Solids.

Investigation of Specific Features of the Structure of a Solid.

References.

Index.