Electromechanical Energy Devices and Power Systems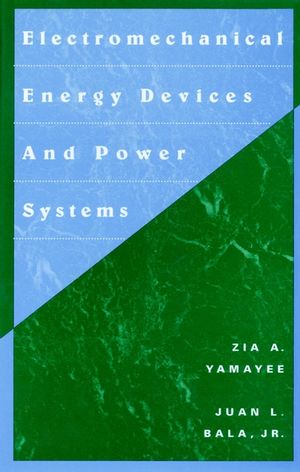 Electromechanical Energy Devices and Power Systems
ISBN: 978-0-471-57217-6
Oct 1993
528 pages
Description
As the curriculums of electrical engineering programs became over crowded, many schools began combining electromechanical energy conversion and power systems analysis courses. There were no books to fit this trend, and using two books was uneconomical and confusing. Today, almost 15 % of the Universities in the US and the Canada require a combined course.
Energy Resources and Electric Energy Conversion.

Power System Components and Analysis.

Basic AC Circuit Concepts.

Magnetic Circuits and Transformers.

Fundamentals of Rotating Machines.

DC Machines.

Synchronous Machines.

Induction Motors.

Transmission Lines.

Power Flow Solutions.

Faults, Protection, and Stability.

Appendices.

Index.
This text offers coverage of both electric machines and power systems analysis. Most texts coverone or the other.
Includes numerous illustrations,examples and graded problems.