Electronic Display Devices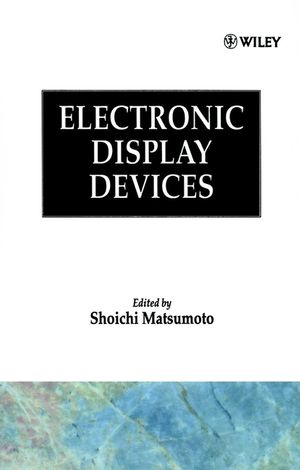 Electronic Display Devices
ISBN: 978-0-471-92218-6
Jan 1991
396 pages
Description
This comprehensive introduction to the development of flat panel electronic displays covers basic principles and phenomena, materials and processing, device structures and fabrication, driving systems, and practical applications. Provides detailed descriptions of the state of the art in emissive and non-emissive display devices and their various uses. Some of the types included are LCD, ECD, PDP, ELD, VFD, LED and flat-CRT displays. Contains many tables, figures, illustrations and photographs.
Liquid Crystal Displays (LCDs).

Electrochemical Displays (ECDs).

Plasma Display Panels (PDPs).

Electroluminescent Displays (ELDs).

Vacuum Fluorescent Displays (VFDs).

Light-Emitting Diode Displays (LEDs).

Special Displays.

Index.