Electronics of Measuring Systems: Practical Implementation of Analogue and Digital Techniques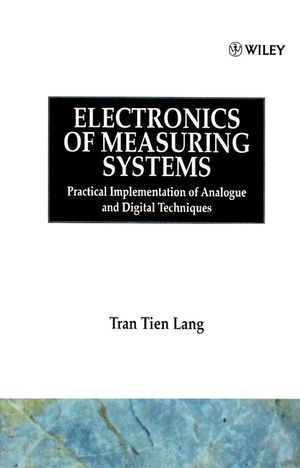 Electronics of Measuring Systems: Practical Implementation of Analogue and Digital Techniques
ISBN: 978-0-471-91157-9
Jan 1991
336 pages
Description
An updated treatment of all practical aspects of both analogue and digital measurement systems. Intended to familiarize designers with the technology of the rapidly developing array of electronic devices, the emphasis is on practical rather than theoretical uses of electronic devices in measuring systems. Topics covered include transducer interfacing, noise reduction, signal processing, multiplexers and data organization and processing. Translated by the author from a work originally published by Masson.
Introduction about Measuring Systems.

Transducer Interfacing.

Practical Aspects of Noise Reduction in Electronic Measuring Systems.

Amplifiers.

Analog Signal Processing for Measurement Signals.

Comparators Analog Switches.

Digital-analog Converters, Analog-digital Converters.

Sample and Hold Circuits, Multiplexers.

Data Acquisition and Processing.