Elements of Modern Optical Design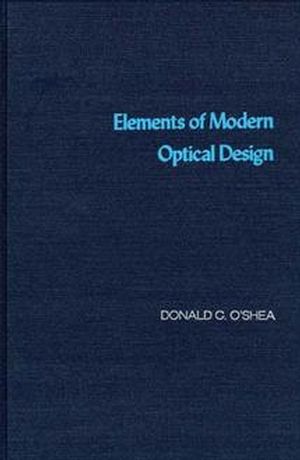 Elements of Modern Optical Design
ISBN: 978-0-471-07796-1 August 1985 416 Pages
Description
A textbook for elementary optical design that treats lasers, modulators, and scanners as part of the design process. Moves from the simplest concepts in optics to a basic understanding of ray tracing in optical systems, the components of those systems, and the process by which a design is produced. Features numerous problems, examples, and figures.
A Review of Elementary Optics.

Thin Lens Ray Tracing.

Radiometry.

Mirrors and Prisms.

Paraxial Ray Tracing.

Exact Ray Traces.

Gaussian Beam Propagation.

Modulation and Scanning.

Spectrometers.

Detectors.

The Design Process.