Emotion-Focused Cognitive Therapy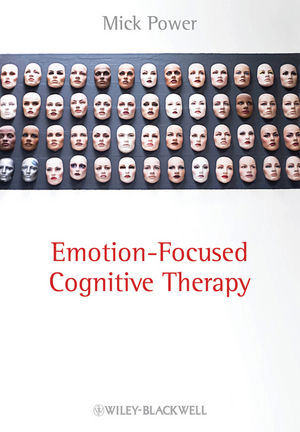 Emotion-Focused Cognitive Therapy
ISBN: 978-0-470-66007-2 January 2010 212 Pages
Description
Emotion Focused Cognitive Therapy
argues that it is time for a new focus in psychotherapy based on emotion, and presents an innovative approach to the treatment of clients with emotional disorders.
Features an approach based on the latest work in cognition and emotion
Offers psychologists an innovative way of working in therapy
Draws on the strengths evidence-based cognitive behavioural and interpersonal approaches to psychotherapy
Provides relevant case examples throughout the text
Additional resources for the book available online here
Table of contents
List of Tables and Figures.
Acknowledgements.
1 Introduction.
2 WhatisanEmotion?
3 Therapy.
4 The Assessment of Emotion.
5 TooMuch Emotion.
6 Too Little Emotion.
7 Additional Topics.
8 An Overview of EFCT.
Appendices.
References.
Author Index.
Subject Index.