Empire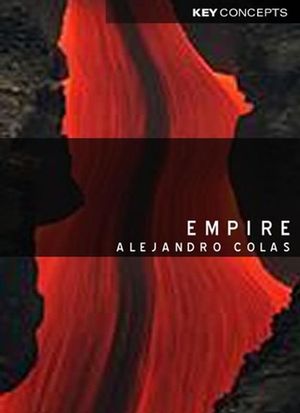 Empire
ISBN: 978-0-745-63251-3
Feb 2007, Polity
248 pages
Description
The notion of empire has in recent years taken on a renewed importance in world politics. US foreign policy has in particular been associated with this concept by both critics and supporters of American global power. But what exactly is an empire? What distinguishes different forms of empire? Is this category still useful in a post-colonial world?

These and other related questions are addressed in this historically informed conceptual introduction to the idea of empire. Alejandro Colás draws on interdisciplinary debates surrounding this disputed notion and offers a survey of different imperial experiences across time and place. Successive chapters consider the imperial organization of political space, the role of markets in sustaining imperial rule and the contradictory expressions of imperial culture.


Colás argues that in each of these arenas we can establish differences among empires but also contrast imperial polities to other forms of political rule. In addition he suggests that the experiences and legacies of empire are key to an understanding of the world today, including forms of global governance and experiments in nation-building.

Using wide-ranging examples, the book discusses some of the major theories of empire and imperialism in an accessible and engaging way. Above all, the text aims to bring the concept of empire alive to those concerned with contemporary world politics and society. It will be of great interest to those studying and teaching world history, international relations, comparative politics or global sociology.
Preface and Acknowledgements.
1. Empires in History.
The Meanings of Empire.
Contrasting Empires.
The Distinctiveness of Empire.
2. Empire as Space.
The Spatial Imagination of Empire.
Cosmology, Cartography and Government.
The Spatial Organisation of Empire.
Frontier, Conquest and Administration.
The Ottoman Empire.
Spain's American Empire.
Imperial Legacies: Nation and Citizenship in a Post-Colonial World.
3 Empire as Market.
Trade and Empire.
Towards A World Market.
Imperial Transformations at the Centre and Periphery.
The Consequences of Capitalist Imperialism.
Explaining Capitalist Imperialism.
4 Empire as Culture.
Culture and Imperial Domination.
Imperial Culture and the End.
of the State of Nature in Spanish America.
Colonial Racism and the Perils of Miscegenation.
Nativism and the Invention of Tradition in Africa Culture and the Subversion of Empire.
Cultural Imperialism or Global Culture?.
5 After Empire.
American Empire.
Postmodern Empire.
Liberal Empire.
The End of Empire?.
Notes.
References.
Index.
"An essential read for all those who are interested in the meaning of empire today, be it within academia or the wider public."
Nations and Nationalism
"In this excellent book, Alejandro Colás draws together a wide range of theoretical perspectives and combines them with rich historical detail to illustrate his argument. That he does so in a concise, readable and yet rigorous way is something to be applauded. In short, Empire is a highly impressive achievement."
Ray Kiely, University of London
"This is an impressive and erudite contribution to the international relations literature on empire. Its distinctive approach, which focuses upon the spatial, economic, and cultural attributes of empire, works very effectively."
Anthony McGrew, University of Southampton


Provides a historically-informed conceptual introduction to the idea of empire

Surveys different imperial experiences across time and place

Using wide-ranging examples, the book discusses some of the major theories of empire and imperialism in an accessible and engaging way

Chapters consider the imperial organisation of political space; the role of markets in sustaining imperial rule; and the contradictory expressions of imperial culture